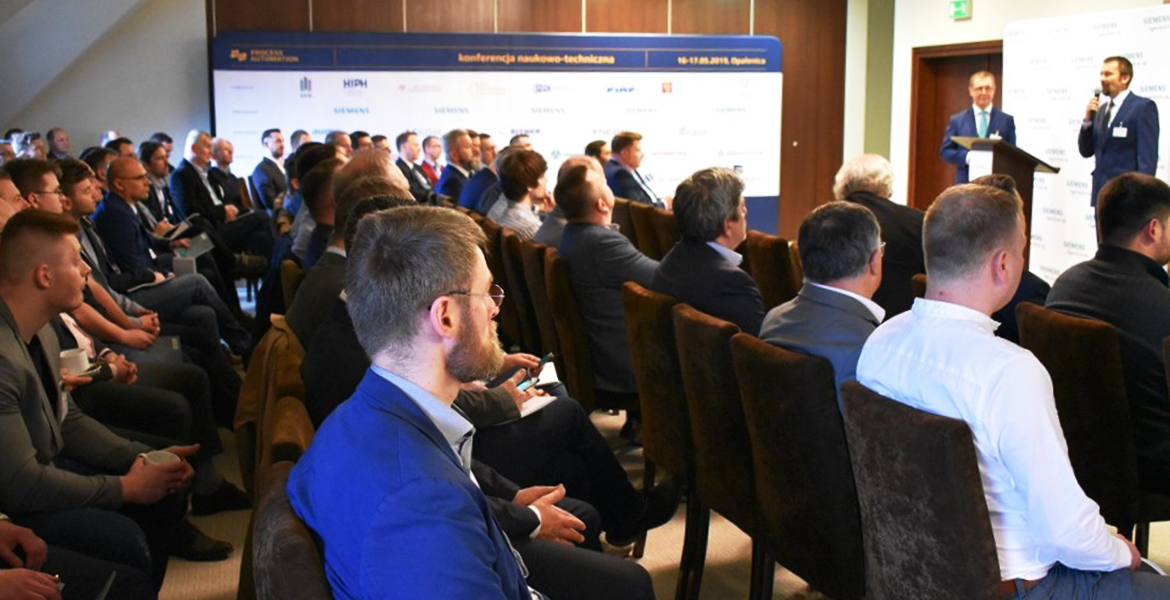 20.05.2019
Over 100 representatives of production companies from all over Poland participated in the 13th edition of the Process Automation conference that took place on 16-17.05.2019 in Opalenica. Siemens was the technological partner of the event.
The topics discussed during the event included: long-term investment protection and the aspect of predictability of installation maintenance costs, as well as Predictive Maintenece, which improves the efficiency of Maintenece Services.
We are currently in a special moment of development of control systems and the entire field of industrial automation. In just a few years, the work of automation and maintenance engineers will change dramatically due to emerging new technologies such as artificial intelligence and augmented reality, which Siemens is also devoting a lot of attention to – says Szymon Paprocki, director of Process Automation Division at Siemens, welcoming the conference guests.
The event was held under an honorary patronage of the AGH University of Science and Technology in Cracow, the Polish Steel Association, the Chamber of Commerce of Polish Heat Engineering, the Chamber of the Natural Gas Industry, the Polish Chamber of Chemical Industry, the Industrial Research Institute for Automation and Measurements and the Office of Technical Inspection.
Omega Communication was responsible for organizing the whole event, including substantive work on the agenda, cooperation with partners and communication.