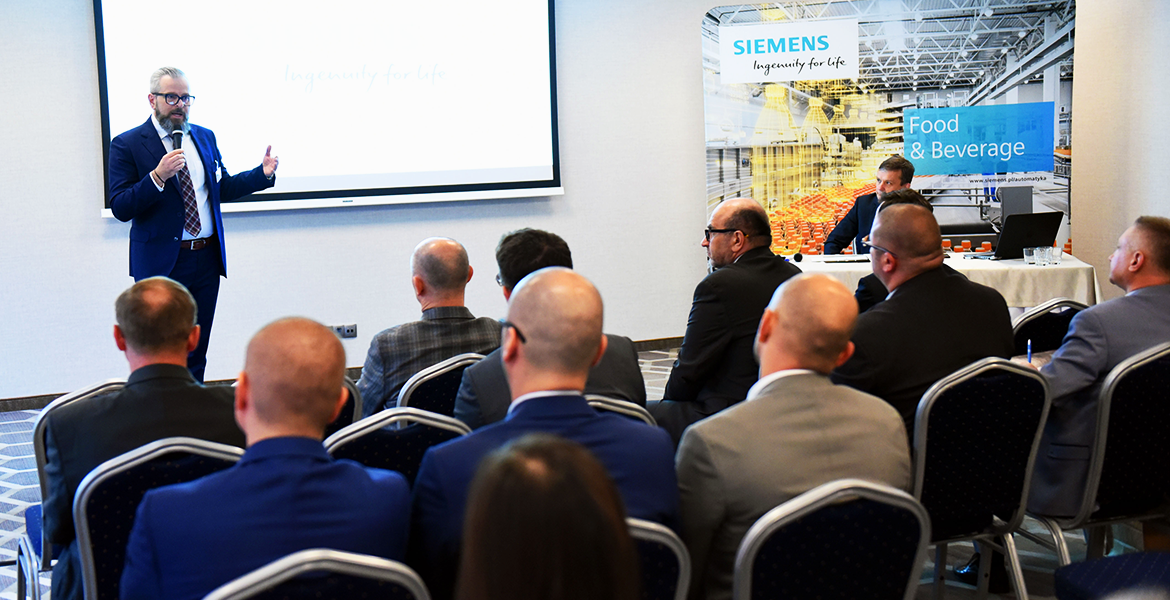 15.04.2019
Automation of production processes and its financing, new VAT rates and their consequences for the food industry, technologies of the future, such as artificial intelligence and augmented reality – these were some of the aspects discussed during the Food Automation conference that took place on 11-12.04.2019 in Bystra, near Bielsko-Biała. The technological partner of the event was Siemens and the strategic partner – the Polish Federation of Food Industry – Union of Employers.
The presentations during the conference concerned, among others, the possibility of obtaining funds for modernization of enterprises, the issue of cyber security and examples of optimization of production processes in factories of Maspex Group, Soufflet Agro Polska and Twinings.
During the conference, participants had the opportunity to visit a production plant of the Żywiec brewery and take part in a workshop session aimed at improving qualifications of managers in the field of implementing innovation.
Omega Communication was responsible for organizing the whole event.