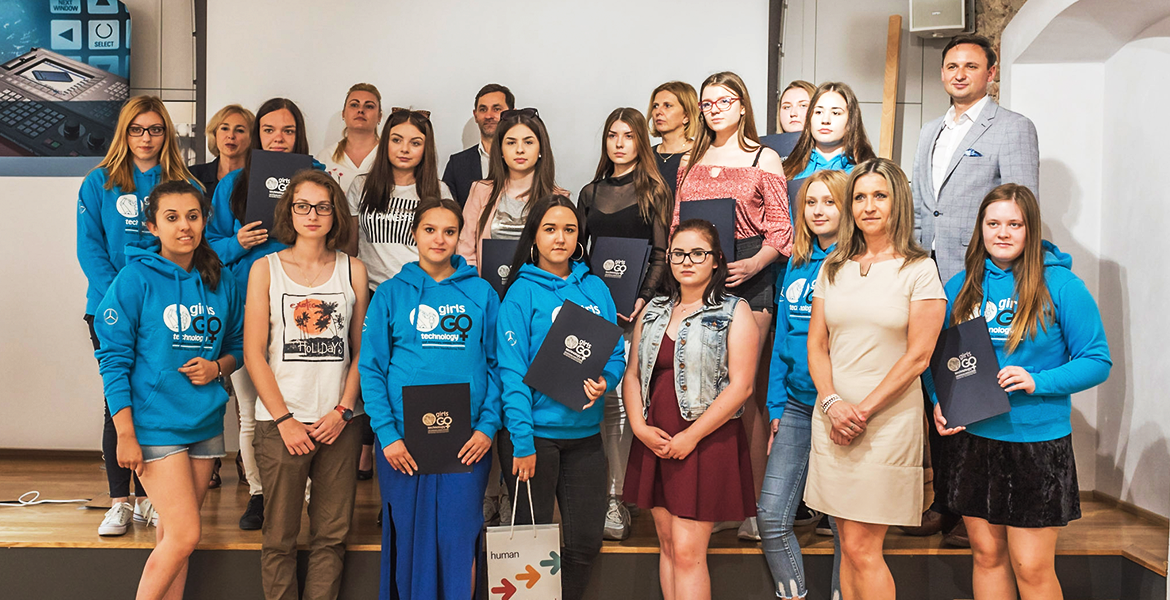 10.06.2019
It was already the second time that Siemens had the opportunity to support Mercedes-Benz Manufacturing Poland's educational program "Girls Go Technology" addressed to high school students from Jawor and the surrounding area. The aim of the workshops conducted on 6th June 2019 in Jawor was to provide young girls with knowledge and skills that will facilitate their professional start in the future.
The classes conducted by Siemens experts constituted the last of a series of workshops in this year's edition. The participants had the opportunity to learn about virtual and augmented reality and take part in classes on design thinking that emphasized the importance of developing their soft skills. Siemens experts aimed at showing the students their inner strength and creativity and encouraging them to actively and persistently strive to achieve their goals.
Similarly to the original program of Siemens, Inżynierki 4.0, addressed to students of technical universities, the Girls Go Technology workshops are to inspire and support young women in improving their qualifications and continuous development. The main goal of such programs is to prepare the young generation for entering the labor market in the era of the industrial revolution 4.0.
Omega Communication was responsible for coordinating the appearances of Siemens experts and for covering the event in social media.