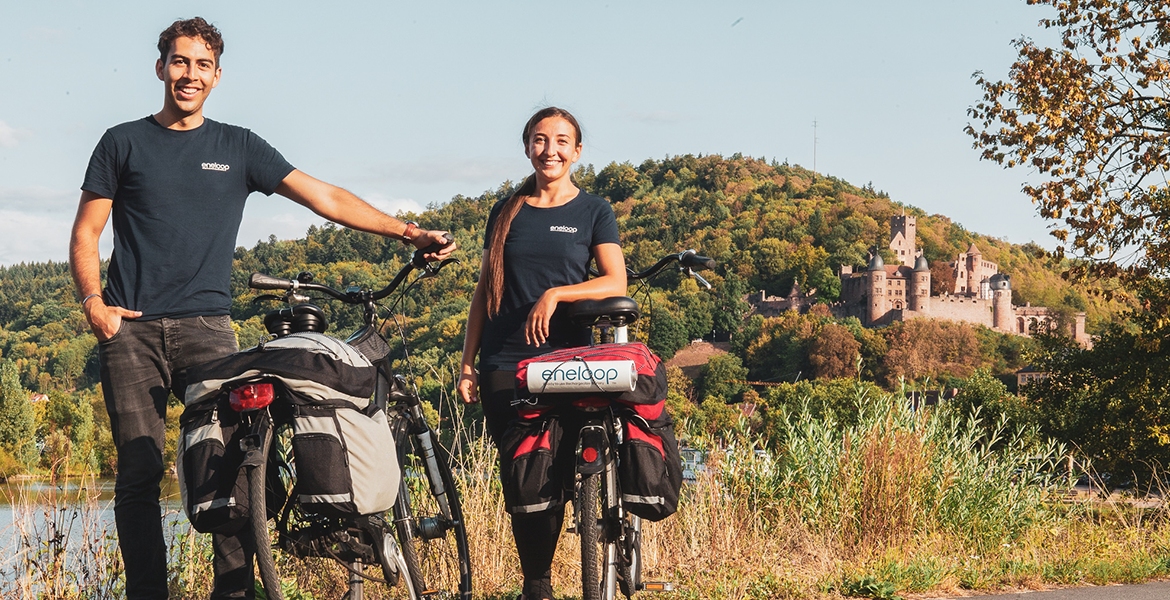 25.10. 2018
Ola Buszmak – 21 year old student from Poznan together with César González Cruz from Mexico, took part in the 10th edition of eneloop ambassadors' tour. During this ecological relay race, they traveled 560 km on bicycles from Cologne to Munich. The goal was to build environmental awareness and support the protection of endangered species of flora and fauna. Likes on the fanpage of the trip www.facebook.com/eneloopambassadorstour have been converted into the appropriate amount (1 like = 1 euro) for the organization Aktionsgemeinschaft Artenschutz (AGA) e.V. (Campaign for Endangered Species), which will collect the collected funds for the protection of cheetahs.
eneloop ambassadors' tour started on June 22 from Gdansk and end on September 14 in Italy. The relay route passes through twelve European countries, over 6,000 km. Participants overcome the route by choosing the ecological means of transport: on foot, by bicycle or by hitchhiking. To qualify for the grand finale, each team must limit the impact of the trip on the environment, complete three tasks and promote an expedition on Facebook every day. The winning team received a voucher of 2,500 euro to travel some more.
eneloop is the ecological brand of Panasonic Energy Europe. Eneloop batteries are charged using solar energy and can be recharged an average of 2,100 times. Thanks to the higher electrical voltage, these batteries have a more long-lasting effect than traditional batteries. Their resistance to high temperatures makes them an excellent choice for photographers and travelers.
Omega Communication was responsible for media relations related to this event, by initiating radio and television interviews with Ola Buszmak and arranging online publications and in the local press. The project was carried out in partnership with ARK Communication.