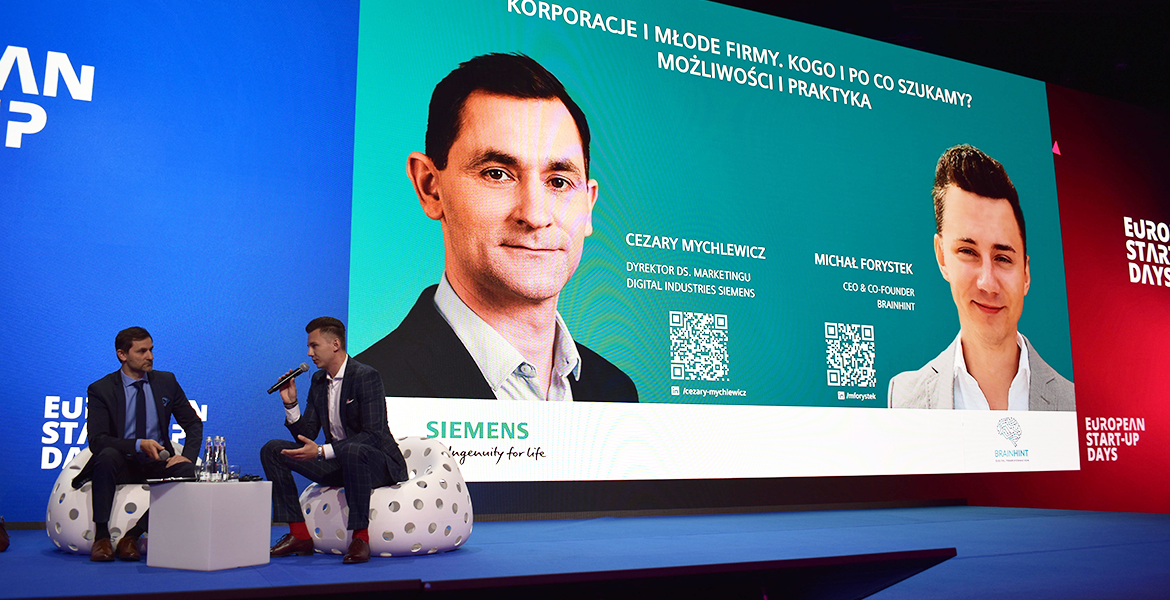 16.05.2019
Over 150 thematic sessions, 1,000 speakers, 13,000 participants and 750 journalists – that's the balance of the 11th European Economic Congress, which featured discussions on the future of Europe, energy transformation, digitization, sustainable development and new consumer trends. Questions about how technology changes the world, how a new 4.0 company should be managed, what competences business will need in the future, were answered during panels and interviews by Siemens experts: Dominika Bettman (CEO), Grzegorz Należyty (board member, Power & Gas director), Mariusz Kondraciuk (Smart Infrastructure director), Łukasz Otta (Digital Transformation director), who cited data from the newly published Smart Industry Poland 2019 report. The document, prepared jointly by Siemens and the Ministry of Entrepreneurship and Development, presents a portrait of an engineer of the future, describing skills that such should possess in the times of transformation.
During the event, Cezary Mychlewicz (marketing director of Digital Industries Siemens Polska) additionally presented the project Inżynierki 4.0 – inviting female students of four Polish technical universities to the stage – as well as the cooperation with the start-up Brainhint, which has been commenced during the economic congress last year.
Omega Communication was responsible for media relations of the Siemens experts and for organizing the appearances of the students and the start-up.